Operations:  Focus Area
Total Undeveloped Net Acres In Heavy Oil Fairway: 220,000
Oil/Gas % Split: 88/12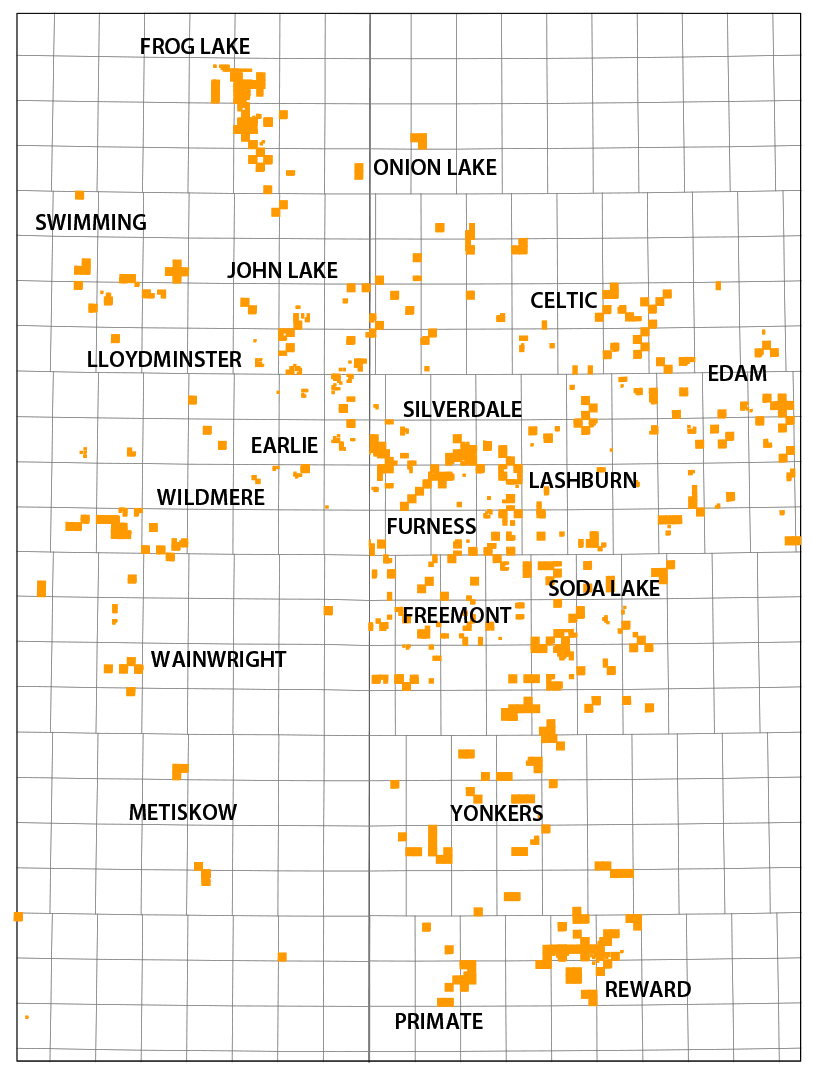 Twin Butte future growth is focused in the heavy oil fairway from Frog Lake at the North end to Primate at the South end and we expect 100% of our 2013 capital will be directed in this area. Approximately 87% of the Company's current  production comes out of this heavy oil area.
This fairway is a conventional heavy oil play that is delivering recycle rates of approximately 3 times, and where the Company has identified in excess of 700 net drill ready locations identified with geology and the use of 3-D seismic. The Company plans to drill approximately 90 net wells  in this fairway in 2013.
The balance of the Company's production (13%) is in West Central Alberta, Pincher Creek, Peace River Arch and Northeast British Columbia. This production is gas weighted and there will be very minimal capital expenditures here in 2013.